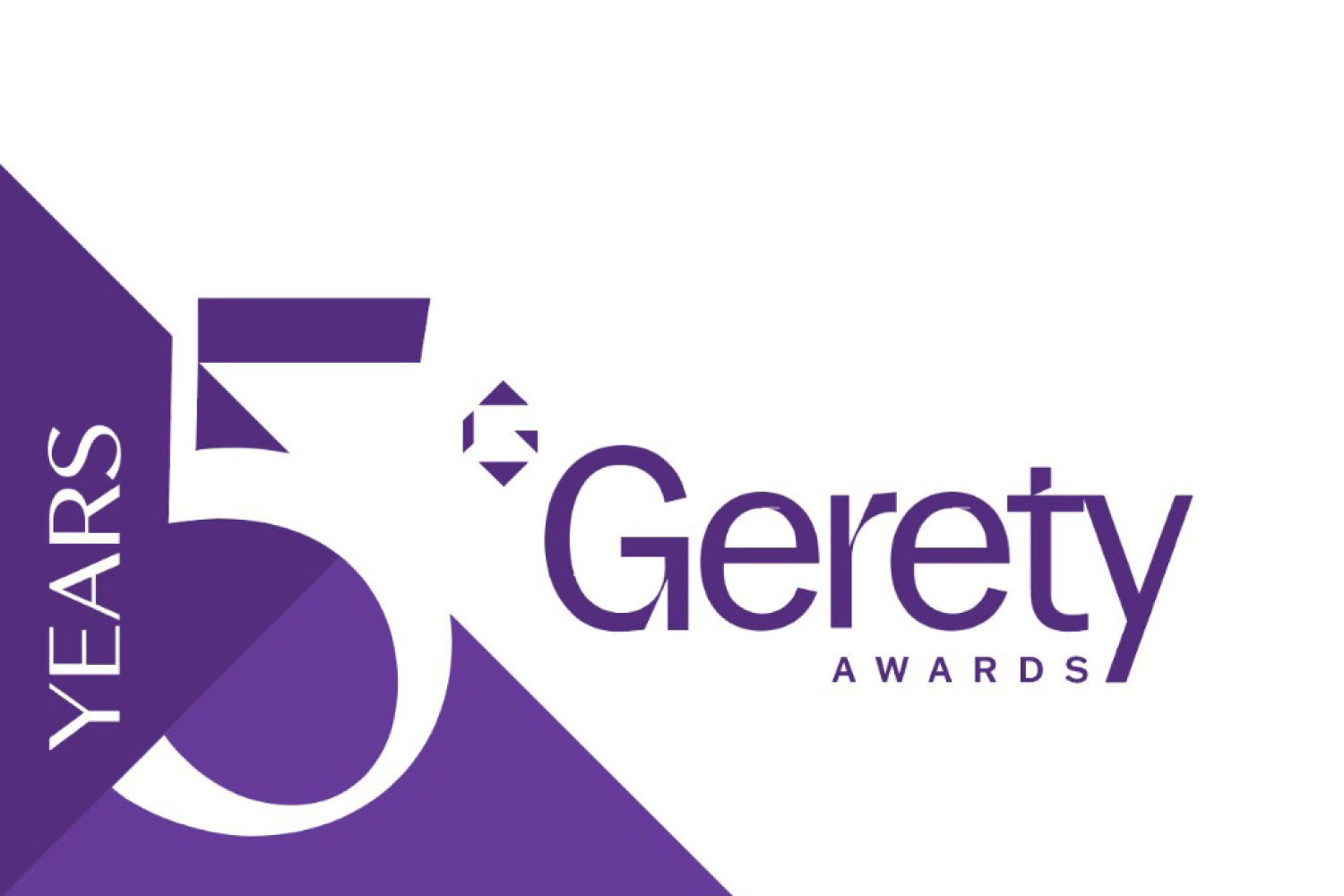 Estão abertas as inscrições para os Gerety Awards 2023 e os Sócios CCP usufruem de 20% de desconto nas inscrições .

Uma vez mais, o Festival realiza sessões presenciais do júri em 10 cidades diferentes, sendo os locais e o júri executivo anunciados no novo ano. As candidaturas são avaliadas em função da originalidade das ideias criativas e da qualidade das suas execuções, podendo ser inscritos todos os tipos de campanhas publicitárias. Para além da shortlist, o júri executivo seleciona a agência e a empresa produtora do ano do seu país. Esta é escolhida entre os participantes do Portfolio Cut. Em janeiro é anunciado o júri completo.

Podem concorrer todas as agências de publicidade, anunciantes, estúdios e empresas de produção em todo o mundo, tanto com campanhas nacionais como internacionais.

Os trabalhos submetidos devem ser transmitidos, publicados ou divulgados num ambiente comercial com a aprovação do cliente entre 1 de janeiro de 2022 e a data de encerramento do festival, 14 de abril 2023.


Descarrega o kit de inscrição 2023 em www.geretyawards.com

Freelancers e empresas com menos de 5 empregados podem solicitar um desconto.



Conhece o Grande Júri de 2023:


No quinto aniversário do festival, a Philips, a Heineken, a PepsiCo, o McDonald's e a Disney estão entre alguns dos clientes que se juntam ao grupo de júri dos prémios Gerety 2023.


"We could not be prouder of the jury of personalities from around the world that will be choosing the 2023 winners", explicou a Co-Fundadora Lucía Ongay. "Next year we celebrate the 5th year of the Gerety Awards and just like in previous editions, our jury includes some of the advertising and marketing industries most respected and awarded leaders."

Antoinette Beatson, VP ECD, BETC, Havas, FRANCE
Brogan Simpson, Global Communication Manager, Heineken, NETHERLANDS
Cristina Reina, EVP, Global Executive Creative Director, McCann New York, USA
Diana Ceausu Caverly, Global Chief Strategy Officer, MRM, USA
Gabrielle Fenton, Head of LATAM, VaynerMedia, MEXICO
Jo Wallace, Global Executive Creative Director, Media.Monks, UK
Joan Colletta, Senior Director, Global Brand Marketing, McDonalds, USA
Kinga Grzelewska, Managing Director & Creative Director, MullenLowe, POLAND
Maya Karanouh, CEO/Co-Founder, Tagbrands, LEBANON
Nicky Bullard, Group Chief Creative Officer, MullenLowe Group UK
Ghada Wali, Creative and Co-Founder, Wali Studio, EGYPT
Marcela Morales, Sr Brand & Digital Manager, Whirlpool, MEXICO
María Luján Donaire, Executive Creative Director, HOY, ARGENTINA
Masako Okamura, Creative Director; Dentsu Inc, JAPAN
Nancy Delhalle, Founder & Chief Marketing Officer, Serviceplan BELGIUM
Sann Sava, Chief Creative Officer, Publicis Montreal, CANADA
Sorada Sonprasit, CEO, Publicis Groupe THAILAND
Stephanie Nadi Olson, Founder and CEO, We Are Rosie, USA
Syeda Ayesha Ikram, Executive Creative Director, PAKISTAN
Vanessa Vankemmel Sebban, Head of Creative Works France Google, FRANCE
Nathalie Lam, Global Head of Sponsorship, Lead for Inclusion & Diversity Marketing Transformation, Philips Global, NETHERLANDS
Rana Hamarneh, Group Executive Director & Partner, AdPro, JORDAN
Tomoko Arikazawa, Managing Director, MSL Japan Publicis Groupe, JAPAN
Uma Rudd Chia, Executive Creative Director and Co-founder, KVUR, SINGAPORE
Zubeida Goolam, Founder and Creative Managing Partner, Valiant Agency, SOUTH AFRICA
Jennifersy Hu, Chief Creative Officer, Ogilvy, TAIWAN
Josefina Casellas, Executive Creative Director, RGA, ARGENTINA
Lone Tvedergaard Bach, Strategy Director and Partner, &Co, DENMARK
Natalie Wills, Brand VP, Booking, NETHERLANDS
Patricia Moura, Head of Content, GUT, BRAZIL
Begoña Aristy, VP & General Manager, Pepsico, MEXICO
Bunmi Oke, CEO/Lead Consultant, Ladybird Ltd, NIGERIA
Cassandra Zawadowski, Co-Chief Creative Officer, Wunderman Thompson, CANADA
Dana Koll, Owner and Founder, DIBOOR, ISRAEL
Jeannine Shao Collins, President, SeeHer, Association of National Advertisers, USA
Rina Marie Simon, Partner, GroupM INDONESIA
Stephanie Yung, Executive Creative Director, Zulu Alpha Kilo, CANADA
Carole Giroud, CEO, Serviceplan FRANCE
Hà Nguyễn Thị Hải, CEO, VMLY&R, VIETNAM
Helen Pak, Senior Vice President of Creative - Marketing, Design & Content, Disney, USA
Helga Sasdi, Co-Leader of Le Pont and Chief Executive Officer, Publicis Groupe HUNGARY
Mar Frutos, CCO, El Taier DDB, GUATEMALA
Merve Puhaloğlu Eraslanoğlu, Chief Everything Officer, TVekstra, TURKEY
Natalie Lam, CCO Asia, Pacific, Middle East & Africa, Publicis Groupe, HONG KONG
Rosalina Tornel, VP & General Manager Gamesa-Quaker-Sonric's Mexico and Biscuits Latam, Pepsico, MEXICO



Para obteres o código promocional, envia email para socios@clubecriativos.com.